LAMAX X10.1 4K Action Cam
LAMAX X10.1
Capture your life in the highest quality
Do you know yet where you'll take your action camera? Whether it's a trip around the world or a weekend outing with a friend, thanks to the LAMAX X10.1, you'll bring back the sharpest memories of both. Do you want to capture every detail? Turn on recording at 4K/30 fps. Do you want luscious slow motion? With Full HD, at 120 frames per second you can slow down up to 4×. With a stack of accessories and extra battery right out of the box it will be easy to tell your stories.
Key Features
4K at 30 frames
- Enjoy maximum detail with maximum fluidity. At 30 fps, your video will look smooth and not like a slideshow.
Up to 120 fps in Full HD
- High frame rates are great for slow-motion videos. Slow them up to 4 times without any loss of quality. In HD you can have up to 240 fps and eight times slow down.
2 batteries included
- Double the shooting time, double the fun. You'll get two batteries. Each will last you 90 minutes.
Hard travel case
- Keep your camera safe and protected on your adventures with the hard case.
Wristband remote
- Attach to your wrist and express yourself. The wristband remote performs the most important functions to make your life easier.
Latest H.265 codec
- Helps conserve space on the card whilst maintaining maximum video quality.
Maximum durability
- An outdoor action camera has to withstand a lot. Fortunately, this one can deal with every adventure. Take it up to 40 metres under water using the waterproof case.
Great photos
- Catch every moment in the finest of details. With a resolution of 12MP, you can capture perfectly sharp images.
HDR
- What about the contrast between light and shadow? High Dynamic Range (HDR) technology sorts this out for you. The camera automatically shoots several consecutive shots with different exposure settings and then combines them into one.
High-quality Audio Recording in a Waterproof Case
- The high-quality microphone and newly designed case means that the X10.1 records clean and loud audio no matter whether it is unprotected on a tripod or in the waterproof case.
Wi-Fi Connectivity and Smartphone Control
- Camera comes equipped with an integrated Wi-Fi module so it can be connected to a smartphone or tablet. Using the mobile app, the camera can be remotely configured and controlled via a live preview plus all data can be downloaded and stored onto the memory of the mobile device itself.
Time-lapse video
- Want to show off spectacular time-lapse videos to your friends without having to piece the individual photos together yourself? No problem. The X10.1 can create time-lapse video directly on the camera. The settings allow you to choose the appropriate interval between taking photos.
Photo Burst
- Press the shutter and take a series of up to 15 images fast.
Manual Settings
- Professionals know that sometimes it's necessary to fine tune the settings to get the desired result. When shooting under poor lighting conditions, you can manually adjust the exposure metering, ISO, white balance as well as various colour filters.
Multi-lingual Menu
- In addition to a multi-lingual manual the camera menu is also multi-lingual.
Gyro and optical stabilization (OIS)
Top equipment at your service
4K at 30 frames, exceptional slow motion and time-lapse modes plus a case waterproof up to 40 metres. Your creativity deserves the best equipment. We've crammed a bunch of features into a compact body to help you take your shots to the next level. For example, the gyro and six-axis optical stabilization (OIS) keep your shots still even under the most demanding conditions whilst the latest H.265 codec saves you space. Of course, it also takes superb photos at a resolution of up to 12 MP.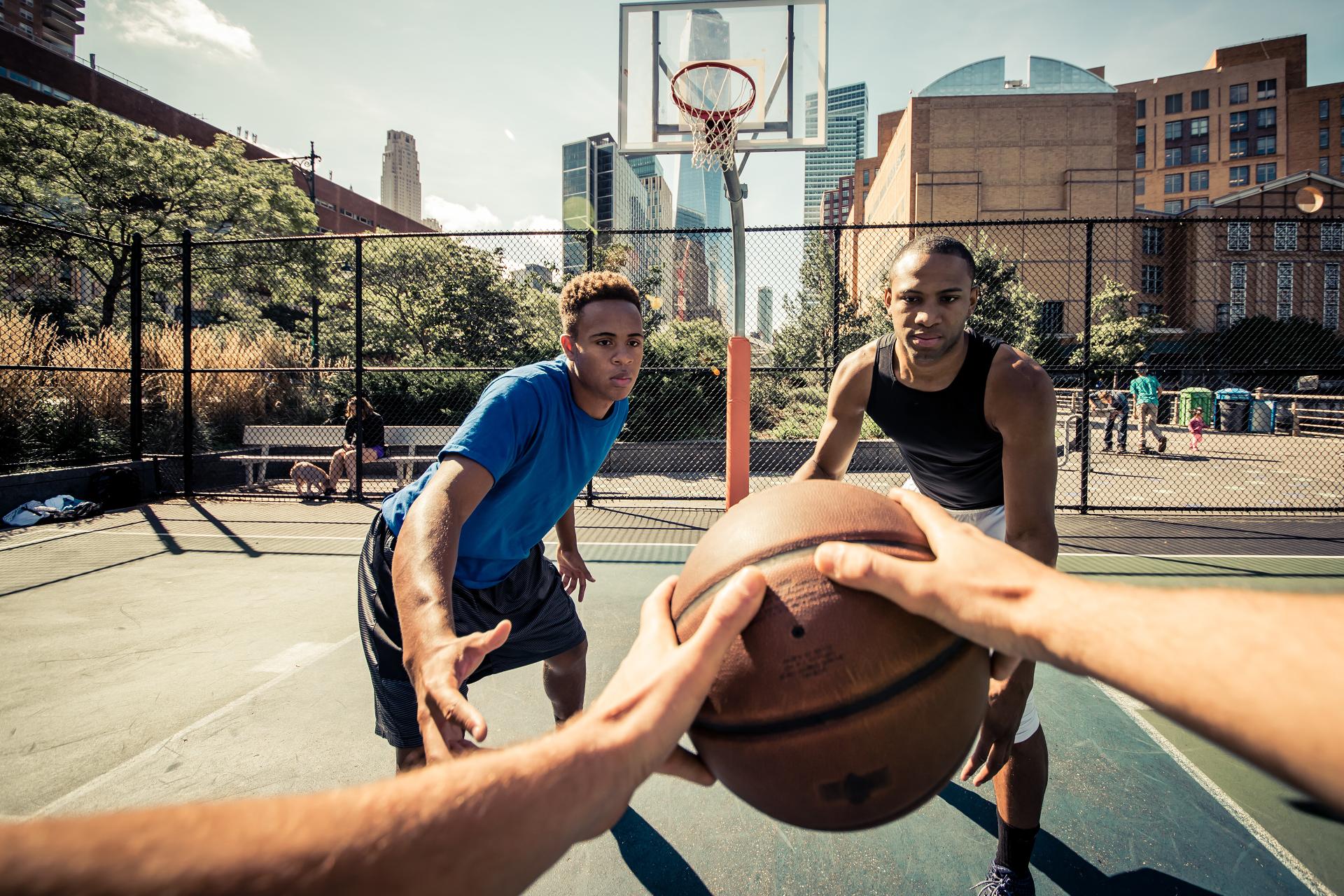 Show the world your shots. Instantly
Show anyone and everyone what you've created in an instant. The LAMAX X10.1 has built-in Wi-Fi and thanks to the LAMAX Hi Cam app, you can drag, edit, and share your videos from your phone cable free. The bright 2" LCD screen will help you get the perfect results. See an overview of the whole scene and use the buttons to adjust the exposure and other settings. The result will be just how you imagined.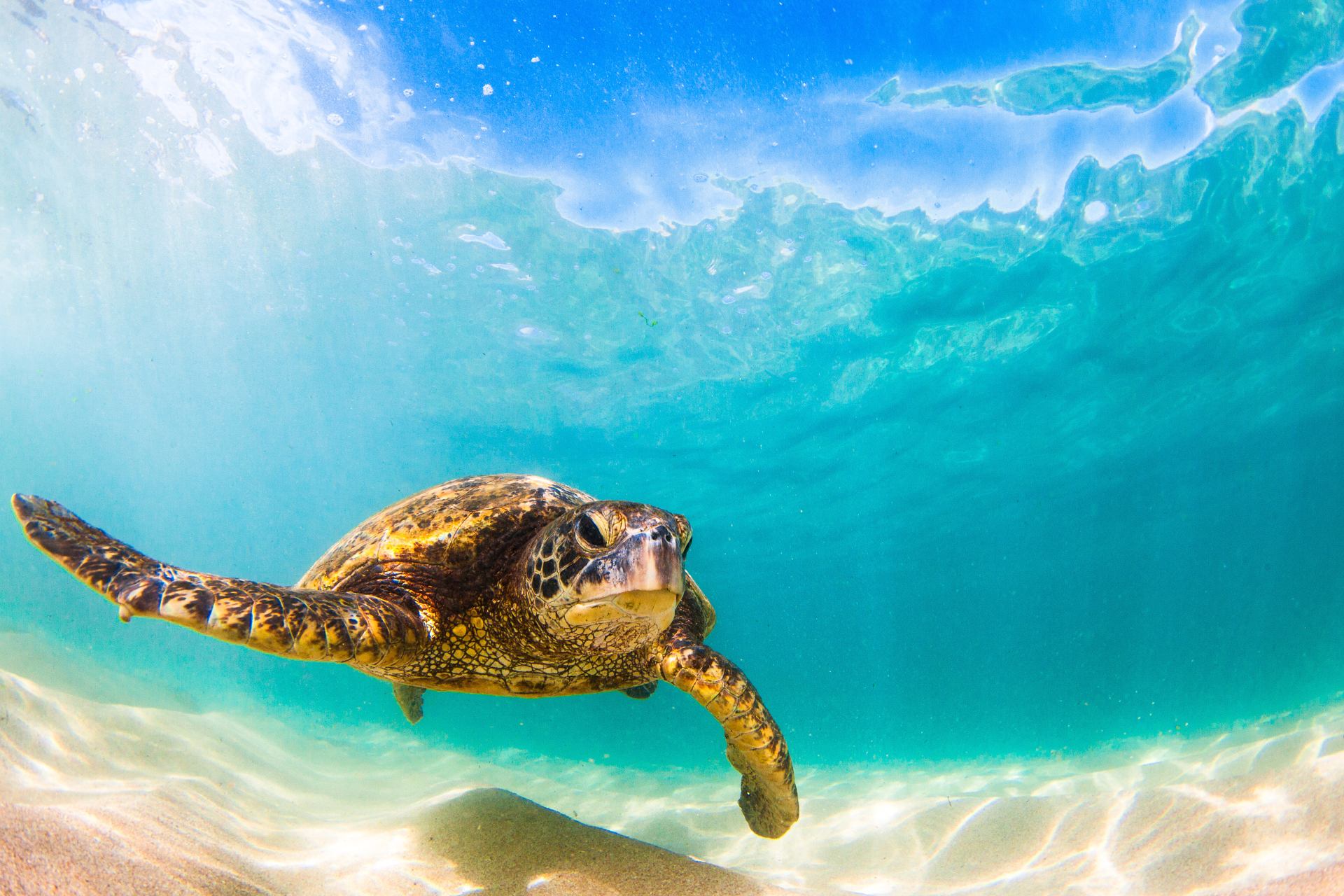 Pro Pack = everything you need
An action camera is only as good as its accessories. For our flagship model, the LAMAX X10.1, we certainly haven't forgotten that. The spare battery out of the box means you can shoot twice as long. A sturdy case and a ton of brackets and mounts allow you to make the most of the action and you'll love the wristband remote that leaves you unhindered.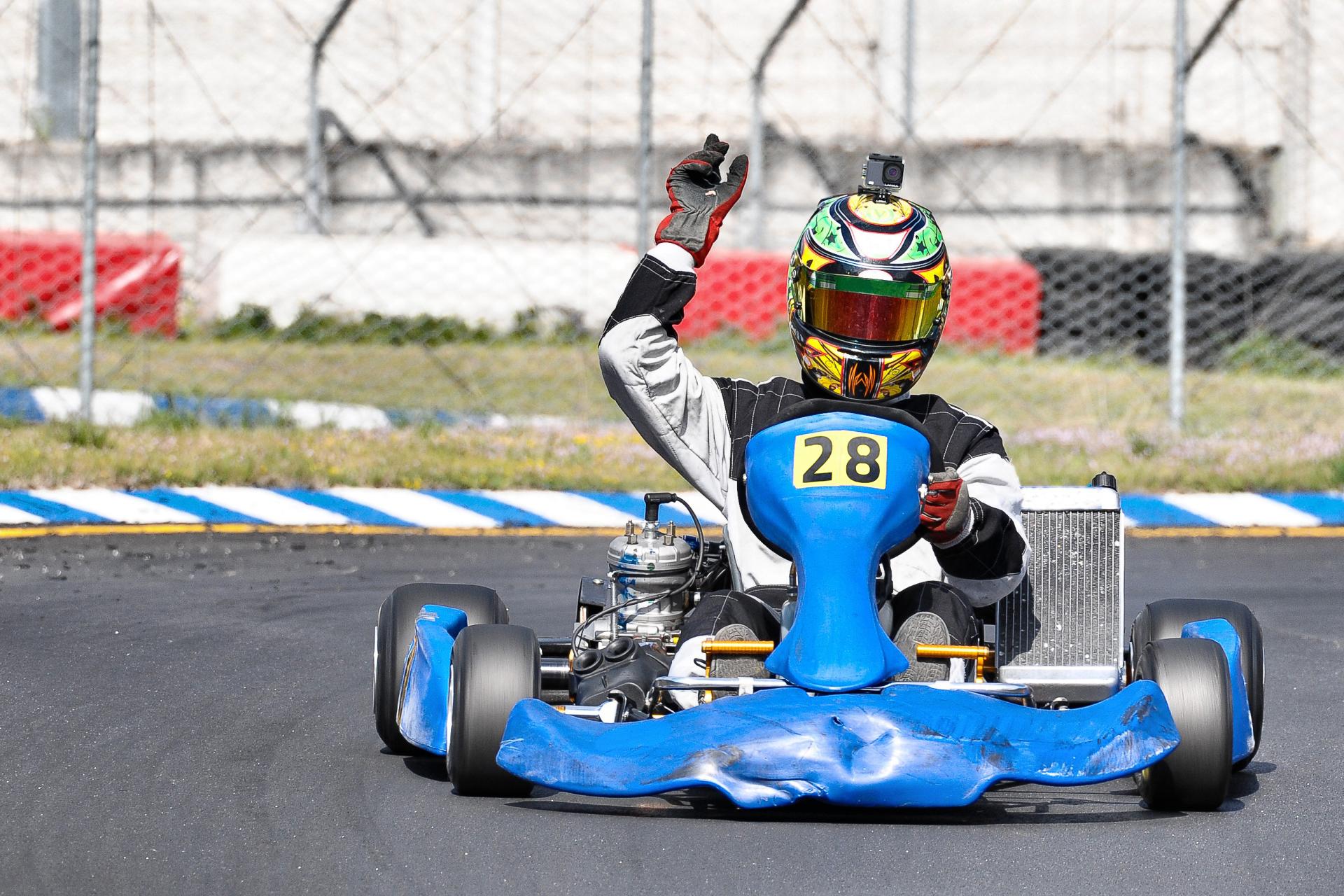 Pack contents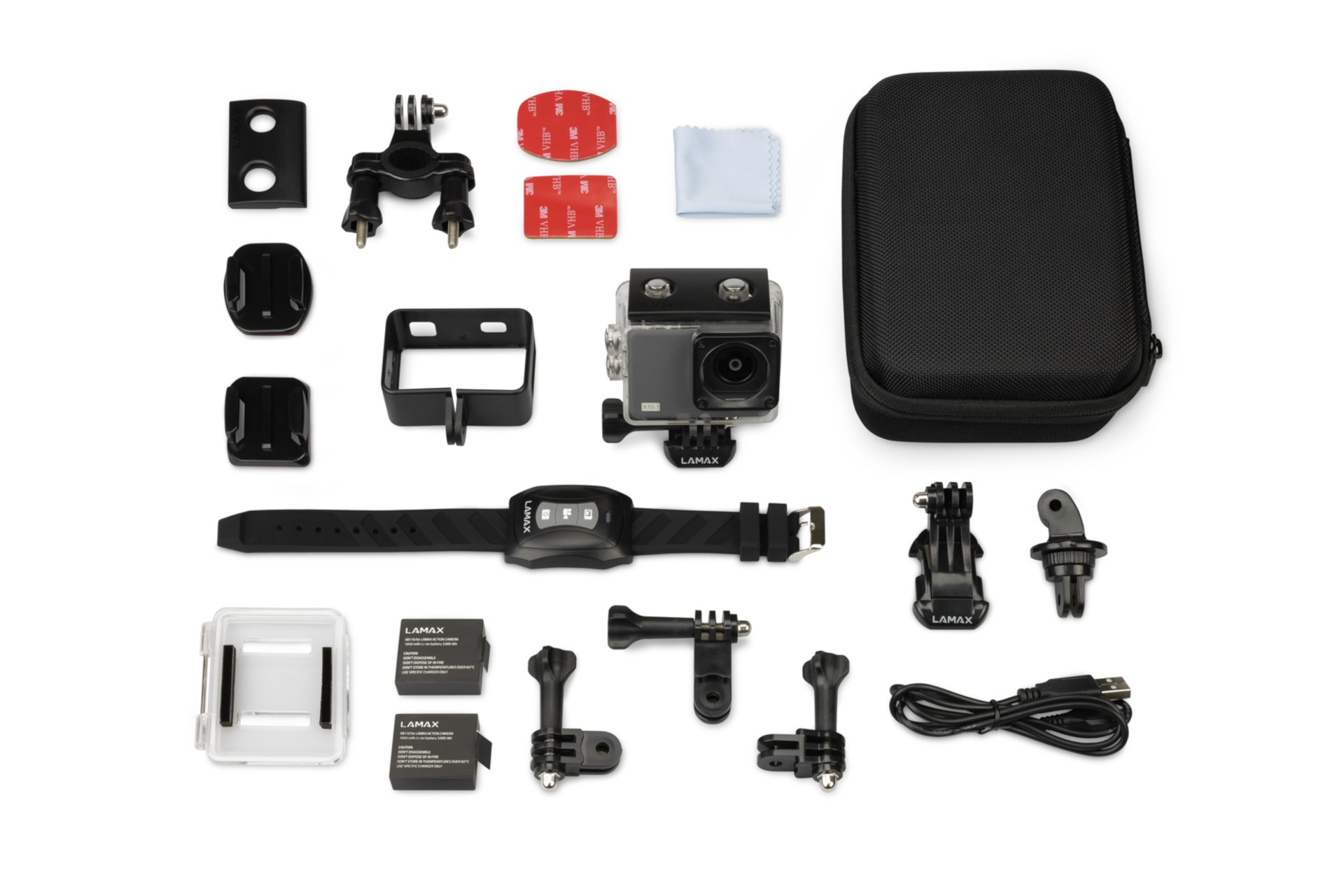 LAMAX X10.1 Action Camera
Waterproof case
Remote control
Pole mount
Frame for use without waterproof case
J mount
Fast plug-in
Adhesive mount, flat
Adhesive mount, curved
3-axis connector (3 parts)
Tripod adapter
Tripod reducer bushing
Replacement 3M pads (x 2)
USB cable
Li-ion batteries (x 2)
Lightweight door for better sound recording in case
Microfibre cloth
User manual
EVA case for safe transport and storage
Action Cam
LCD Display
2"
Lens
Wide-angle 170º Lens
Languages
Swedish, English, German, Czech, Polish, Slovak, Hungarian
Video Resolution
3840x2160 (4K) 30 fps, 2704x1520 30 fps, 1920x1440 60fps, 1920x1080 120fps, 1280x720 240fps
Video Format
MP4, H.264, H.265
Photo & Videomodes
Single / Photo Burst / Self-timer / Time-lapse Photo / Time-lapse Video / Nightphoto (long exposure)
Photo Resolution
12 Mpix, 8 Mpix, 5 Mpix, 3 Mpix
Connectivity
WiFi, Micro USB 2.0, HDMI, Bluetooth
Battery Capacitivity
2 x 1050 mAh
Battery Time
Full HD video in 1080p / approx. 2 x 90 minutes
Charging time
105 min
Compatible OS
Windows XP / Vista / 7 / 8 / 10 / MacOS
Dimensions
60 x 44 x 33 mm
Weight incl. battery
73 g
Memory Card
Micro SDHC up to 32 GB, Micro SDXC up to 64 GB
Weight incl. Waterproof Case
148 g