TPD ProDrift
01 Nov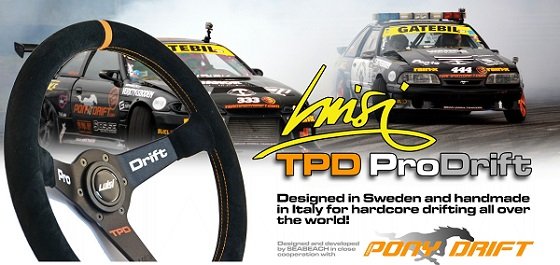 DESIGNED IN SWEDEN AND HANDMADE IN ITALY FOR HARDCORE DRIFTING ALL OVER THE WORLD!
Our most wanted steering wheel specialized for Drifting has finally arrived!
We are introducing it at Scandinavian Motor Show i Köpenhamn 1-3 of November.
It's also available for order in our webshop by the 1:st of November...
Until then, there's a whole lot of other high quality products to choose from... For example, when did you give your vehicle a good old Slick 50 Treatment? And in this damper times what could possibly come better than a Rain-X Treatment on both sides of the windshield?